Company Profile
Top Mining Companies in India
We, at Sunrise Minchem , Top Mining Companies in India is a Supplier and Manufacturers to be quality minerals. We Provide Mining, talc, and Mines And Minerals In Rajasthan India. We are occupied with giving best quality and best molecule size powder and modern mineral fillers to different enterprises at a more reasonable cost than the market. We are arranged in the actual heart of Aravali scope of mountains (Rajasthan) which is known for its rich quality marbles and minerals deposits. This makes it simple for us to get the Raw soapstone for handling and delivering a different variety of talc as per our customer's demand.

We have additionally introduced the most advanced machinery in our factory to provide the finest particle size (even less than 2 microns) possible. In addition, we have direct close contact with our clients ( i.e. no third party or trade agent), which further lesser the prices, hence helping our customers definitely. Talc - an ever-increasing number of businesses are finding the capability of this novel unrefined substance. Many of the leading manufacturers in these industries are now benefitting from our item. Talc is a functioning active ingredient in products that surround us, yet new applications are being developed all the time. We are working to be a "ONE STOP SOLUTION" for Plastics, Paint, Rubber and Cosmetics industries to provide all sorts of minerals fillers and value added fillers.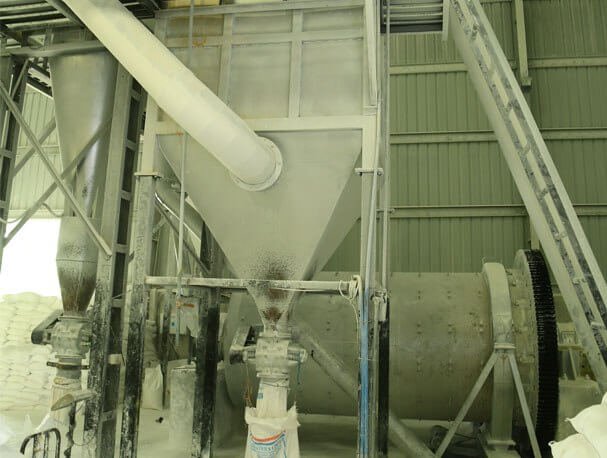 What We Do?
We are one of the leading manufacturers and exporters of Talc and other non-metallic minerals in Rajasthan. Our key products include Talc/Soapstone, Calcite, Dolomite, Silica/Quartz, China Clay / Kaolin, Mica, Red Oxide etc.
Our Talc grades add new features to products and makes processes more efficient. We have dedicated ourselves to this fascinating mineral. We are one of the largest producer of super-fine & ultra-fine grades of talc. The decisive factor for our success is the high, dependably consistent quality of our innovative products, which we can guarantee long-term, thanks to our own talc reserves.
Our Mission Statement
To provide the best quality and economical mineral fillers and value added fillers to our clients and to be a global brand in processing and supplying of fine size talc and specialty minerals while continuously meeting customers' expectations in terms of product quality and performance.
---
Our Infrastructure
We are having 10000 Sq. Ft. of factory area where 6 different grinding units are installed and working. These Includes Ball mill, Hammer Mill, TRM and an inhouse developed fine grinding system for very fine product outcome. Inspiring quality & performance for satisfying our customer needs is the #1 and only aim of our management team.
Research & Development
We have a 4 members in our R&D facility who put their continuous efforts to increase the product performance and reducing cost at the same time to benefit our customers. Our laboratory is well equipped with the most advanced quality control instruments to produce minerals of highest quality. Our team of highly qualified & experienced chemists deliver the best quality & maintain consistency at the same time. Our laboratory testing goes with a number of steps starting from inspection of raw material to final testing of processed mineral before dispatching.
To name a few tests:
Particle Size Analysis:
Malvern Particle size analysis
Brightness – Whiteness metering
As per El-Repho standard
& many more...
---
Our History
We are into minerals and mining from over a decade. We started with taking grinding work for some other companies in this industry. Then gradually we have taken a step forward and provided our services to some customers in Gujarat and Maharashtra region. This way we have grown from one grinding unit in 2006 to 6 units today and still expanding.
However, we never worked on very big levels till last year. Now, after gaining a lot of experience in this industrial segment and a lot of appreciations from our beloved clientele, we are expanding our horizon to become one of the biggest manufacturer and supplier of industrial fillers in Rajasthan-India.
Why Minerals
We are situated in the very heart of Aravali range of mountains (Rajasthan) which is known for its rich quality marbles and minerals deposits. This makes easy for us to get the raw soapstone for processing and producing different variety of talc as per our customer's demand. We are having more than 40 different varieties for raw talc which benefits us to fulfill our customers' requirements.

Apart from talc, we are also having good mining reserve for Calcite , Marble powder, Dolomite, China Clay and Silica/Quartz. All these led us to start our own mineral processing unit which now transform into a processing hub for so many minerals. This also positioned ourselves at a very unique place where we are providing such a vast products range in industrial fillers.
Our Key Advantages
Our Key Advantages to our Clients includes :
Large Reserves for raw materials
State-of-the-art technology and processing system
Own Quality Assistance and R&D facility
Huge Storage space with key supply chain management
Transparency in each and every transaction / business deal
Environment-friendly procedures for sorting and grinding
Unmatched after sales services
Customer's satisfaction is the primary focus of our management
Apart from these, our product stewardship policy is designed to ensure that our products are safe and environmentally responsible. Our commitment to product stewardship has helped us establish a reputation for reliability and vigilance among customers, regulators and neighbors alike. We follow exacting procedures to ensure that our products meet or exceed all relevant safety requirements at every stage.
These procedures include
Sampling and testing ores and finished products to analyze their composition, quality and safety.
Investing in safe, reliable equipment as well as monitoring and encouraging safe workplace behaviors.
Taking health, safety and environmental impacts into consideration when developing new products and applications.
Developing and disseminating safety information for people who work with our products at every stage in the supply chain.These procedures are subject to regular audits by internal and independent experts.In addition, we commission independent research to advance our understanding of the health effects and environmental impacts of our products.